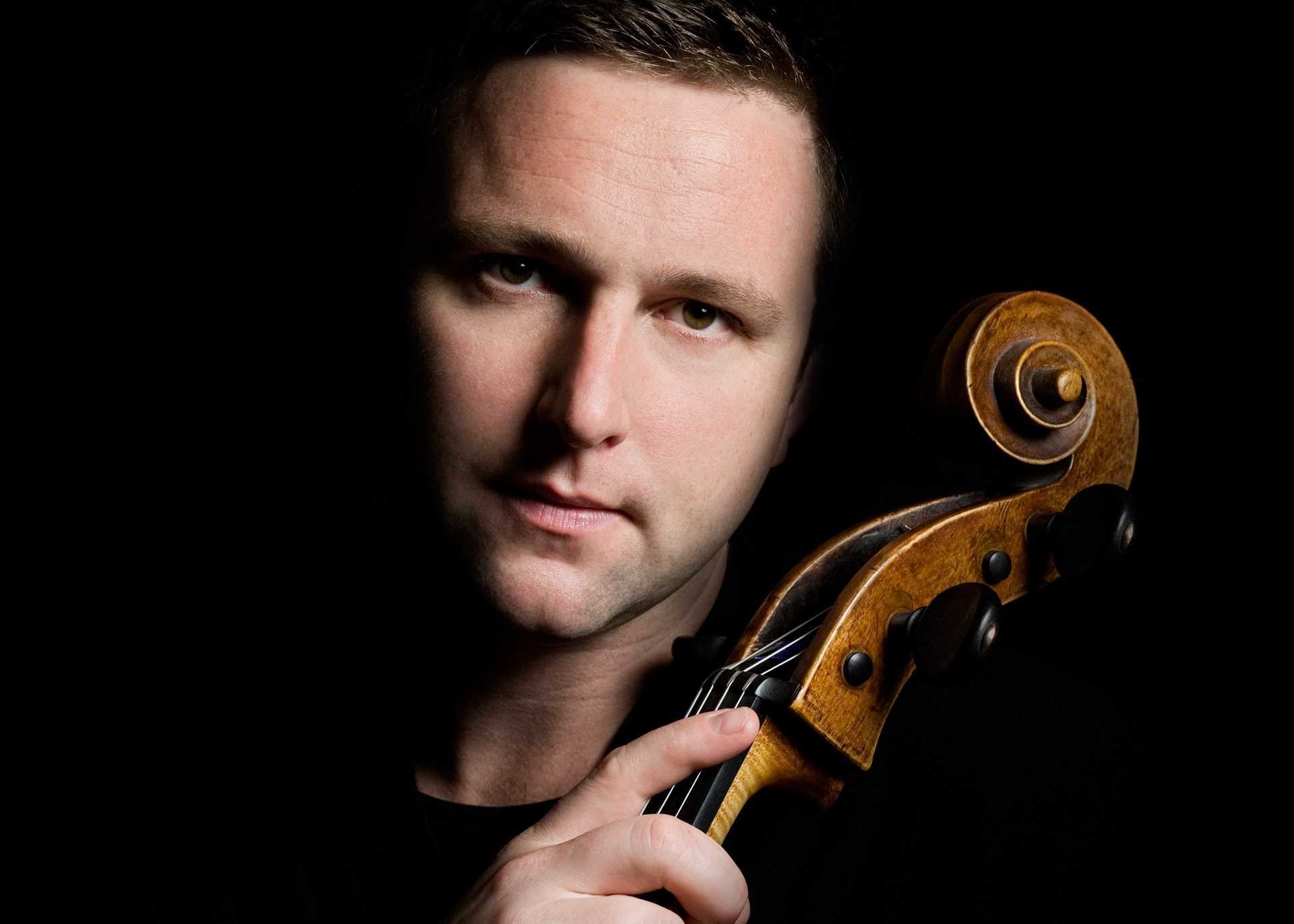 Jamie Walton
Cello - Chamber & Recital
"Effortlessly accurate and, more important, emotionally engaged and engaging"
Financial Times
---
Jamie Walton has developed an established reputation for his engaging, imaginative performances and uncompromising
musicality. A powerfully versatile musician and somewhat of a maverick, Jamie combines a career in both chamber and solo capacities. In 2009 he launched the North York Moors Chamber Music Festival which has sold to capacity audiences ever since and has been twice shortlisted for a Royal Philharmonic Society Award. The Festival has also set up its own record label for chamber music - Ayriel Classical - and is now embarking upon a project to build a recording studio, Ayriel Studios, not just for the freedom to record for the label but one available for any artist. Read More
"Walton has this gift of making us listen to, to participate in almost, his every phrase"
International Record Review
"Jamie Walton very much follows his own star. His expression is clean and uncluttered, his musicianship unusually selfless."
The Times
"Walton is as emotionally committed as anyone, and makes a big, beautiful sound while unflinchingly probing to the very heart of this powerful music"
Times Magazine
Jamie Walton was born in Germany before moving back to the UK at an early age. Noted for his rich, powerful sound with purity of tone and emotionally engaging performances he was one of the great William Pleeth's last students who said of him:
"He is a cellist of outstanding performance ability. Combining warmth of tone with a technical command that reaches dazzling proportions, he leaves little doubt as to the success that lies ahead of him - he is a musician of great integrity whose performance give great pleasure."
Jamie has already been compared by some reviewers to the great 'cellists of past with his distinctive sound and clean interpretations which mark him out as a true individual. He is also a member of the Worshipful Company of Musicians, being elected to the Freedom of the City of London.
In the UK Jamie Walton has performed concertos with many of the eminent orchestras such as the London Philharmonic Orchestra, Royal Philharmonic Orchestra and regularly with the Philharmonia Orchestra. He has appeared at Symphony Hall Birminghan, Bridgewater Hall Manchester, Cadogan Hall, Wigmore Hall, Fairfield Hall and many others. He gave his BBC National Orchestra of Wales debut with a Radio 3 broadcast of the Elgar cello concerto. Jamie has performed throughout much of Europe, the USA, Canada, New Zealand, Scandinavia, Australia and the United Kingdom in concerto, recital, chamber music and broadcasts.
As a prolific recording artist for Signum Records he has recorded thirteen concertos, ten of these with the Philharmonia Orchestra in London which include the Dvořák and Schumann with Vladimir Ashkenazy. As well as concertos, Jamie has also recorded much of the sonata repertoire to significant critical acclaim, cementing his reputation as a recitalist. A project close to his heart, Jamie recorded Benjamin Britten's complete works for cello before collaborating with the director Paul Joyce on film about Britten's Suites for solo cello. This was subsequently released on DVD through Signum Vision and premiered on Sky Arts where it is regularly broadcast.
Jamie Walton is as passionate about chamber music and has performed in many of the world's great concert halls in this capacity as well as many
international festivals including Lorin Maazel's Chateuaville Foundation in Virginia through personal invitation. The Washington Post review after his debut with Finghin Collins at The Phillips Collection said:
"Walton is a major cello talent. He sports a particularly strong left hand — dead-center intonation and a wonderful, lithe vibrato that's alive in every register. He plays with the dignity and reserve of a well-seasoned artist."
Jamie is also Founder and Artistic Director of the highly successful North York Moors Chamber Music Festival which he launched in 2009. This Festival has exceeded all expectations in selling out every year and is now established as an annual event during the last two weeks of August. Its artistic excellence was acknowledged by being shortlisted for a Royal Philharmonic Society Award within two years and nominated again in 2016. The late Sir Peter Maxwell Davies, their former Patron and composer in residence, wrote 'A Sea of Cold Flame' specifically for the Festival and premiered there in 2015 before it was given its world premiere recording a year later.
To coincide with the festival's growth and Jamie's increasing passion for communicating chamber music to as wide an audience as possible, Jamie has now set up and launched his own recording label - Ayriel Classical. This label aims to celebrate great repertoire and document the magical chemistry which comes alive during inspired and collaborative music making. Now launched, Jamie is embarking upon building a recording studio upon the North York Moors – Ayriel Studios hopes to open in early 2021.
In his formative years, Jamie Walton won a scholarship to Wells Cathedral School where he studied with Margaret Moncrieff before continuing his studies at the RNCM then latterly with William Pleeth. Jamie was recently awarded a Foundation Fellowship at Wells for his outstanding contribution to music and was lead Patron for Cedars Hall, a new £10 million concert hall and recording studio which Jamie campaigned for and helped open in October 2016.
Jamie plays on a Guarneri instrument dated 1712 and lives in the North York Moors National Park where he combines his passion for chamber music, recording and cooking.