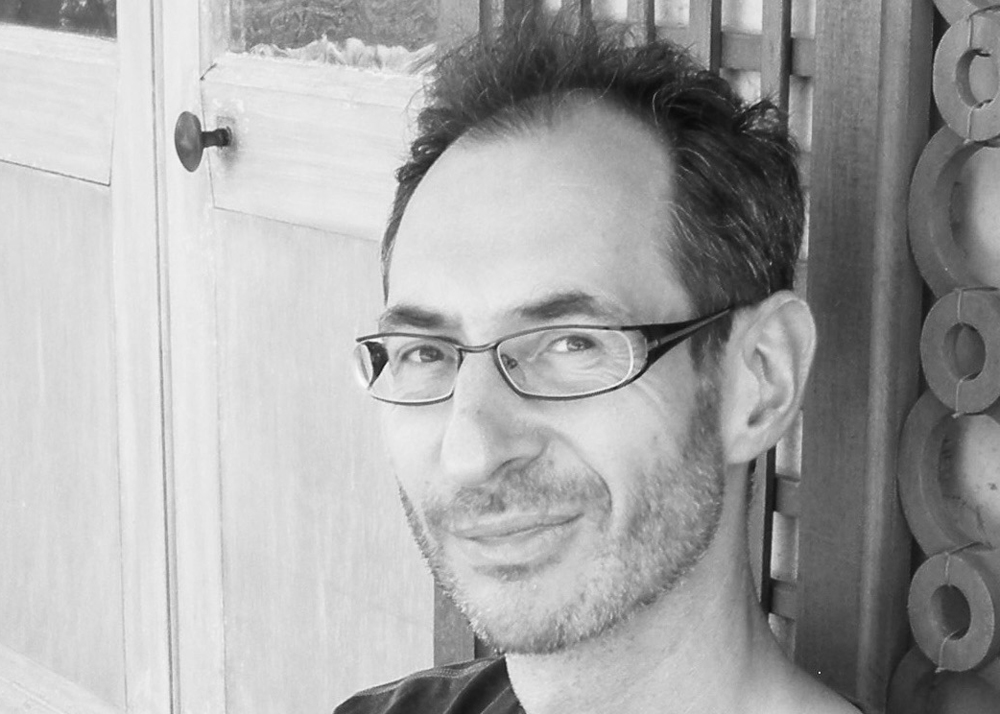 "Americans in Paris"
David Gordon, Piano
"David Gordon has the ability to make piano notes glisten like jewelled drops of water"
John Etheridge, Musician Magazine
---
There are few musicians who cross musical boundaries with as much relish as David Gordon. His many recordings with his own trio have earned rave reviews and over 20 CDs featuring his compositions have established him as a unique talent on the British music scene. Read More
Americans in Paris
The exceptional French composer, conductor and musicologist Nadia Boulanger's unique approach to teaching composition attracted musicians from around the globe – not least from the continent of America. This programme celebrates and pays tribute to some of these, among whose number are many of the 20th century's most individual and influential artists. Paris became a magnet not only for contemporary 'classical' composers but also for American jazz musicians and Argentinian tango musicians. David's much-loved composition 'Bebop Tango' imagines a meeting between two such musicians, jazz giant Bud Powell and tango maestro Horácio Salgán. So expect polymath, improviser, composer, jazz and classical pianist David Gordon to play music by Gershwin, Bernstein, Piazzolla, Gismonti, Legrand and others, improvisations on request and beautiful original compositions.
"…a seemingly limitless store of fresh lines, witty and emotive by turns"
Independent on Sunday
"I haven't enjoyed anything so much for ages…some of the most extraordinary piano-playing I've heard."
David Owen Norris, pianist
"Florid harpsichord embellishments by David Gordon are especially appealing."
New York Times
"David Gordon has the ability to make piano notes glisten like jewelled drops of water"
John Etheridge, guitarist
Harpsichordist, jazz pianist and composer David Gordon trained as a mathematician at Bristol University before turning to music full-time. David first began playing for dance, working for a time with many of the stars at the Royal Ballet. A self-taught jazz player, he was subsequently snapped up by a variety of jazz groups, including those of saxophonist Theo Travis and violinist Chris Garrick. He founded the David Gordon Trio in 1995 with Danish double bassist Ole Rasmussen and Anglo-Italian and Berklee-trained Paul Cavaciuti. Many of David's compositions for the trio have been recorded by other bands and saxophonist Andy Sheppard, guitarist John Etheridge and singer Jacqui Dankworth have guested with the trio.
Straddling different musical worlds has been one of the themes of David's career. A few years ago, he played a harpsichord concerto – complete with improvised cadenza – in a concert in St Martin in the Fields, walked down the road – still in his tails – to Ronnie Scott's jazz club in Soho, where he was playing for a week. He is one of the pioneers of jazz harpsichord in the group Respectable Groove, which explores the connections between baroque music and jazz, frequently given airplay on a variety of BBC Radio 3 shows.
Recent activities include the composition of a concerto for recorder and strings, entitled 'Romanesque', premiered at the Ryedale Festival, the release of the David Gordon Trio's latest CD, Alexander Scriabin's Ragtime Band, solo appearances in Germany with Concerto Köln (harpsichord) and in Finland with Sinfonia Lahti (piano and melodica) and in Brussels with the Helsinki Philharmonic Orchestra. His community opera Semmerwater, commissioned by Swaledale Festival, won a coveted Ability Media International Award. David is a member of the London Tango Quintet and as soloist/director/composer he has appeared with both the London Chamber Orchestra and Norwegian Chamber Orchestra.
David has toured all over the world with the gypsy-tango band Zum, the baroque orchestra The English Concert, the piano-led jazz group David Gordon Trio and the early music/jazz group Respectable Groove and also violinists Nigel Kennedy, Christian Tetzlaff, Andrew Manze and singer Jacqui Dankworth.
He appears on numerous CDs as composer, leader and sideman; many of his works have been broadcast worldwide, and he has compositions regularly commissioned by festivals, publishers and fellow musicians.